Home
›
News
› Summer Opportunity for 8th/9th graders - Leading through Service - The Community Connector
Summer Opportunity for 8th/9th graders - Leading through Service
6/1/2017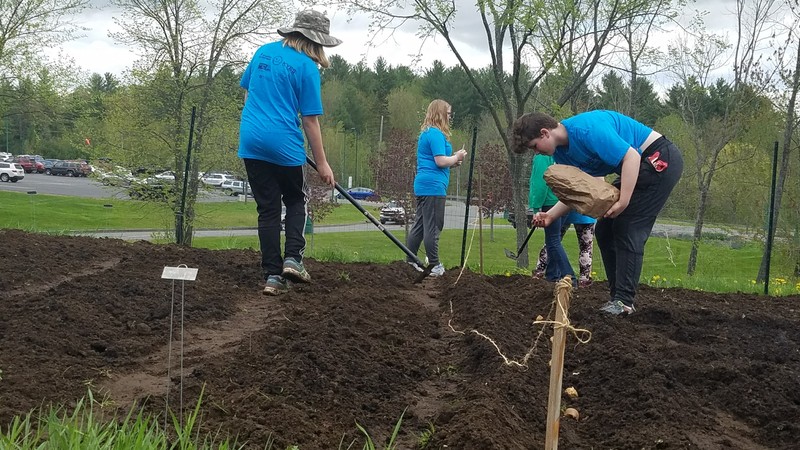 United Way of the Tri-Valley Area is excited to offer a unique opportunity to our 8th and 9th graders! UWTVA has designed two, robust one-week day programs each with a maximum of 12 students entering 8th or 9th grade from Greater Franklin County with goals that include:

1.) civically engaging students and developing young leaders,
2.) identifying and addressing community needs,
3.) connecting students to resources, and
4.) introducing these students to the University of Maine at Farmington and encouraging them to seek higher education.

Students will be identified and recommended primarily by guidance counselors working within schools that are identified as GEAR UP partner schools. Interested parents are more than welcome to call United Way or touch base with the school counselor directly to find out more about this program. While focused on leadership through service, in keeping with GEAR Up's goals, UWTVA's summer experience will include activities that introduce the concept of goal setting, problem solving, accessing financial aid for higher education, career exploration, and post-secondary preparation. UWTVA's summer experience is focusing on younger students in an important time of transition and complements UMF's newly-launched summer experience that engages older students in a residential setting.



UWTVA's Summer Experience will be the week of July 24th and the week of July 31st. Daily activities will include examples like:

◦Monday – Day of Caring (students will participate in a community service event).
◦Tuesday – breakout into small groups and determine a leader, agree on a community need, prepare a presentation, present to a panel of community members.
◦Wednesday – Caravan of Caring ending at Mt Blue TV where students will learn about what goes into working at a studio and take turns filming a segment, as well as a 'reflection booth'.
◦Thursday – Prepping and planning for their Day of Impact (based on presentations from Tuesday).
◦Friday – Day of Impact – students see their idea come to life and get to help make a difference!

UWTVA's Summer Experience is in partnership with the University of Maine at Farmington and GEAR UP. Funds through this partnership will support personnel costs to oversee the program, supplies, food, and travel reimbursement for families traveling. While there will be no geographic limitations, students will primarily live within one hour's drive to Farmington.

For more information about United Way of the Tri-Valley Area, visit uwtva.org or call 778-5048. Like them on Facebook, too, to be kept up to speed on programs and initiatives that are up-coming.