New Youth Wellness Group Happening in June
6/1/2017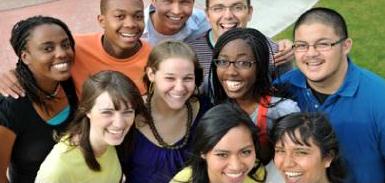 Looking for something to do this summer? The Greater Franklin County Youth Wellness Group is a new initiative sponsored by the Healthy Community Coalition. It is open to all youth in grades 7 -12 who live or go to school in Greater Franklin County.
The goal of the Greater Franklin County Youth Wellness Group is to help young people develop lifelong healthy habits. Youth members have the opportunity to learn ways to improve their personal wellness, tackling important issues like healthy eating, substance abuse prevention and positive ways to deal with stress and anxiety.
Youth members will also have the opportunity to work within their local communities to create positive healthy changes like more tobacco-free spaces, establishing peer support programs, and helping shape local substance abuse prevention efforts.
Our first meeting is happening June 19, 2017 from 8am – 11am at Franklin Memorial Hospital. We will have ongoing meetings and activities throughout July and August, including a paint night, hiking, kayaking and cooking classes.
To learn more about The Greater Franklin County Youth Wellness Group or to register for the June 19th meeting, please contact Nicole Ditata, district Youth Coordinator at 779-2932 or nditata@fchn.org